You want to participate in a program and you have submitted your application?

While your application is being accepted for this program, you can find your different applications in the "my participations" tab.


By clicking on your profile, you will have access to "my participations" and you will be able to see all the programs you are attached to. This way, You will be able to better visualize where you're standing for each program regarding your application.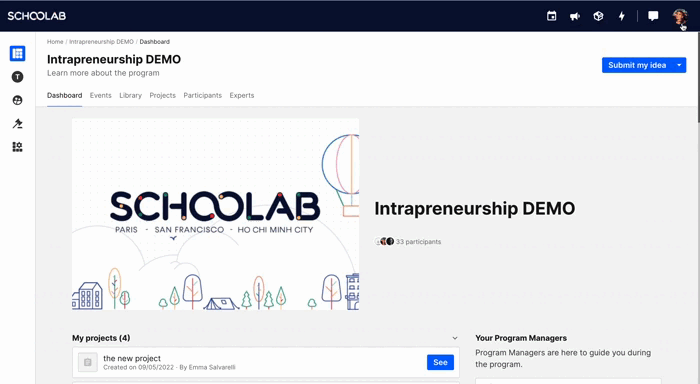 Here you can also modify your application, continue your application if you could not finish it.
You will be notified by email as soon as your project is accepted.